Legal Billing Guidelines for Successful Startups
The first step to operating efficiently in the legal department
Of all the new experiences entailed in founding Justly, one of the most valuable — which I nearly overlooked — has been experiencing life as a client for the first time.
I knew my mindset would need to change in transitioning from law firm partner to startup founder. There is plenty to say about the differences between these two jobs, and of course lessons will be learned the hard way. But it was unfortunate, and ironic given Justly's mission, that old mindsets prevailed when I first retained outside counsel for Justly's organization last year.
I have since confirmed that signing your bald standard 4-page engagement letter ("our hourly rate is $X, your discount is Y%, and we expect to be paid monthly"), quite like the ones my clients invariably signed with me back when, is bad business no matter whom you give it to.
For the record, Justly's first choice of firm was fine. But the relationship couldn't flourish, because it lacked clear goals and direction, and because Justly couldn't afford the time, or expense as it were, of building the foundation needed to succeed.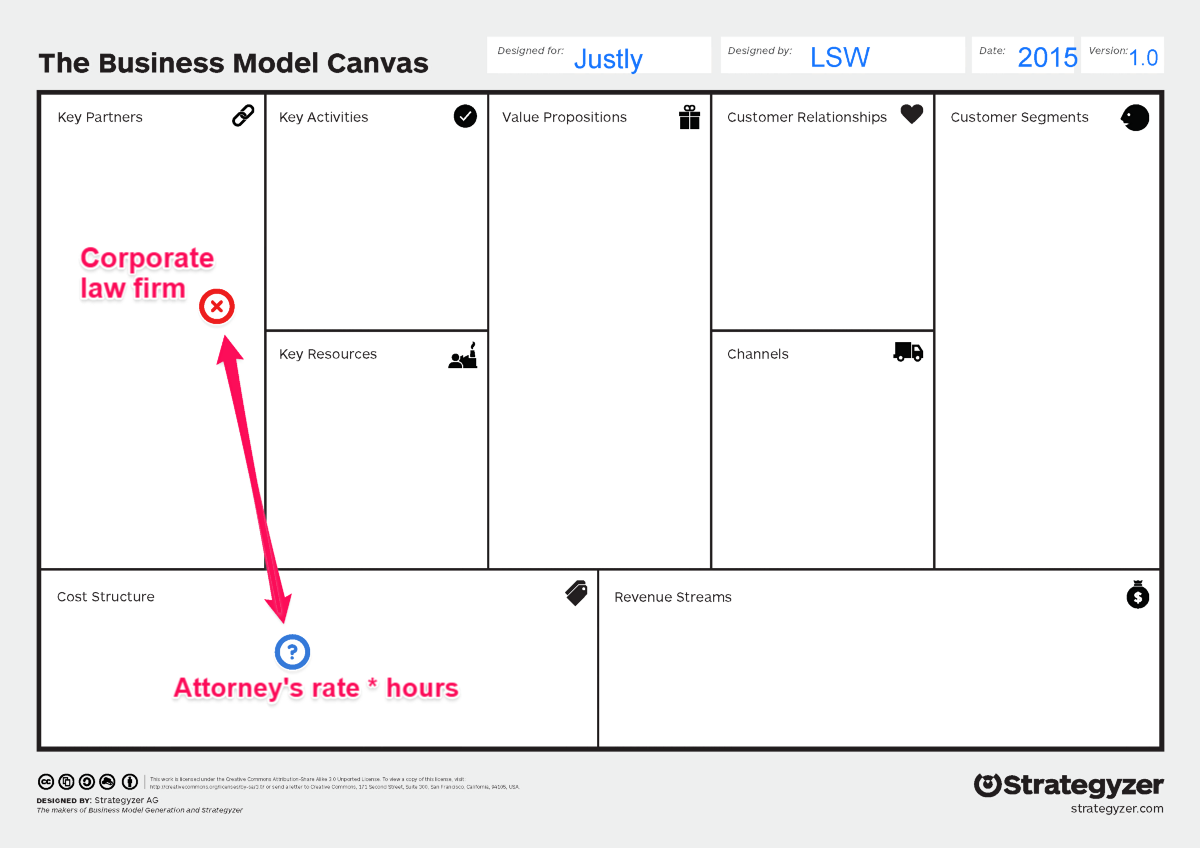 In business model parlance, one of Justly's key partnerships failed in the beginning, because we didn't adequately test or de-risk our cost assumptions. Mea culpa.
Looking forward, the most important lesson I've learned in the course of doing Justly is that there are successful formulas for repeatable startup success out there to be found. Not surprisingly, this holds true for managing client-attorney relationships.
To avoid repeating the same mistake, Justly found the formula that the most successful startups you know use in managing their legal operations (ps. we barely had to look). There are many steps to creating a mutually beneficial partnership with outside counsel. But to start right, the relationship must be founded upon a clear set of guidelines for attorneys to follow come what may.
Now we know that the most successful startups "never pay for markups," and from now on neither will Justly.
Publishing a clear set of billing and retention guidelines is in fact the first ingredient in the formula used by the likes of Google, PayPal, Salesforce, VMware, NetApp and Flextronics, and businesses that adopt their same formula can repeat their successes.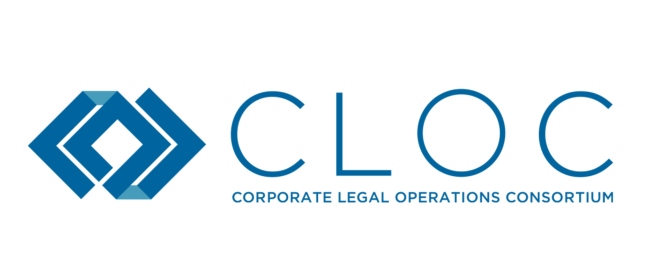 There is more help on the way. Last year, a group of legal operations experts from the companies listed above and others — successful startups all — joined to form the Corporate Legal Operations Consortium, or the "CLOC" for short (as in "time for a change" to the predominant delivery model of the past).
The CLOC members espouse a vision of a seamless legal ecosystem that delivers corporate legal support to small, medium and large businesses with peak efficiency. Their first order of business as a group was to formulate, adopt for themselves, and finally promulgate, the CLOC Industry Billing Guidelines ― detailed rules of the road for business lawyers to follow, including invoicing and budgeting requirements, lists of dos and don'ts, caps on disbursements, and daily limits on working attorney hours.

The clear purpose of the CLOC's initiative is spelled out in preamble to their guidelines: "Standardization will benefit all."
What we have here is a consortium of high-powered buyers tacitly acknowledging that no single law firm client, not even Google, wields enough power to force partners to follow its guidelines across the board (particularly when the firm's other clients may not be complaining about rates or fees). If that is the case, then the widespread adoption of standard guidelines by enterprise clients, all of us, may be the surest way for any new "standard" delivery model to take hold within the corporate law firm community.
Regardless, standardization will indeed benefit all. Most companies do not have a legal department when starting out, and most founders (myself included) will have never before hired a business lawyer. For our types especially, retaining a capable attorney who will adhere to standard billing guidelines may offer a complete solution in the legal department, next best to having one of the CLOC founders on your startup's founding team.

Some will question the general applicability of the CLOC's guidelines. There are those who will contend, for example, that the volume of Google's legal work justifies its refusal to pay for markups and other tasks that business lawyers are used to billing for. That may be true in the current market. But it is also true that lean startups can ill afford to pay for changes to documents every time there is a pivot say, or team-change. Now we know that the most successful startups "never pay for markups," and from now on neither will Justly.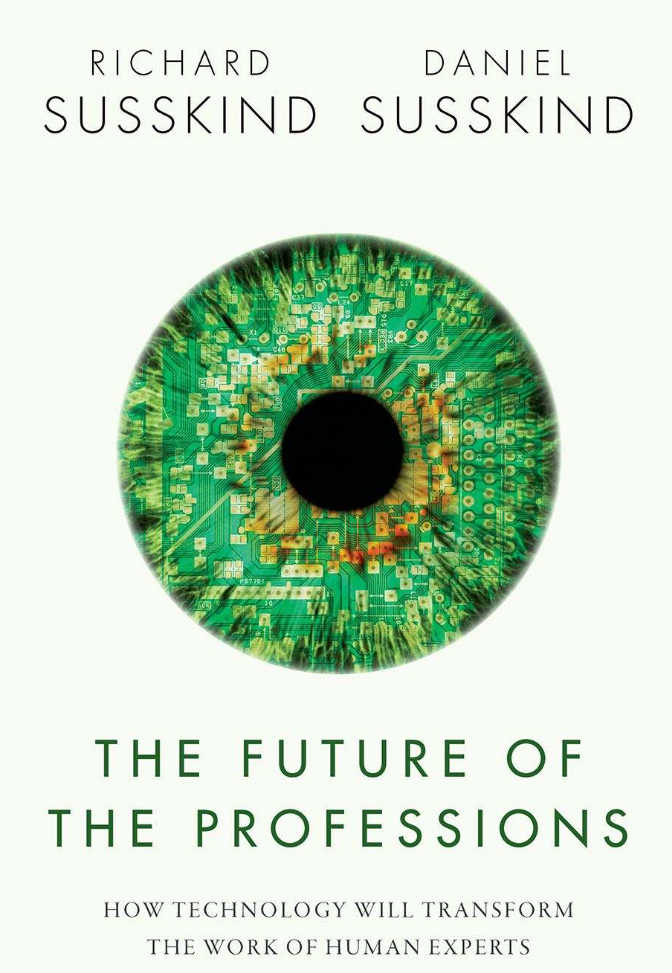 Standardization is also recognized as the first step in the evolution of professional work, as elegantly presented in The Future of the Professions, a persuasive treatise published last year by Richard and Daniel Susskind. In a nutshell, the book speaks to how lawyers and other professionals should cope with technological innovation (spoiler alert: some will not cope well).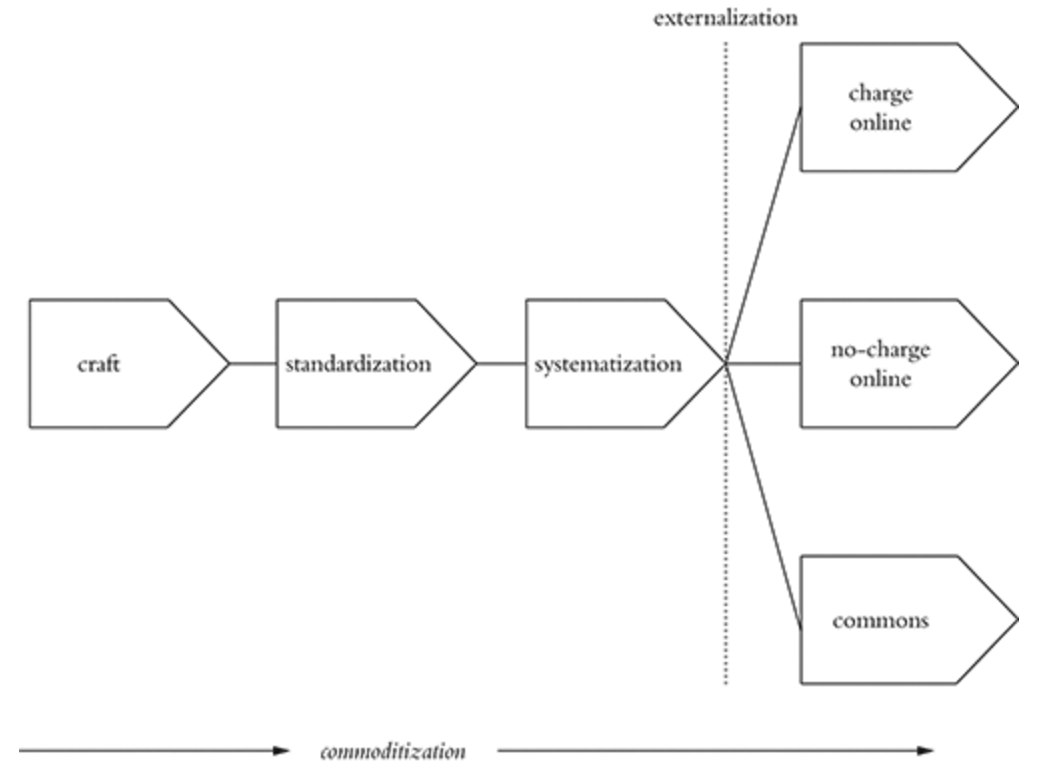 As the Susskinds would put it, the innovators behind the CLOC have distilled their experience and knowledge into a standard set of billing and retention guidelines, to ensure consistency across their work and prevent duplication of effort in the first instance; then to elevate the quality of their work; and finally to externalize their collective know-how and enable inexperienced operators to perform at their level.
We heard the ticktock of opportunity in helping corporate legal departments manage outside counsel spend, increase cost transparency, and create budget predictability.
The model for delivering legal services in this country has been slow to evolve otherwise. One impediment to standardization taking root has been fear that sharing legal expertise online will diminish the value of the services that lawyers provide for top dollar. Be that as it may, the failure by most law firms to standardize, systematize and externalize their practical expertise to industry's liking is what ultimately wound the CLOC members together, and here we are.

Justly's mission is to standardize corporate legal engagements for more efficient procurement and budget management.
Today, if I am a CLOC member and I need a litigation budget prepared within 10 days under my guidelines, there is no effective way for me (or my outside counsel) to access the valuable data on the legal process contained in court records. And I can hardly hope to report a new lawsuit's expected timeline or duration—not with confidence, and not without a lawyer working at enormous cost—should my CFO ask for a budget forecast before the quarterly close.
To solve problems like these, Justly is processing data from millions of contemporary U.S. court proceedings to uncover patterns and practices in the legal process that can develop into industry-standard fee arrangements and other operational improvements ― all because we heard the ticktock of opportunity in helping corporate legal departments manage outside counsel spend, increase cost transparency, and create budget predictability.
So in addition to benefiting from the CLOC's initiative as a client, Justly will continue to listen closely to industry's demands for standardization as we operate our way to repeatable startup success.
Justly's Legal Billing Guidelines, modified from the CLOC form to fit our early-stage needs, are effective today and will remain posted on our blog for reference by outside counsel.
Businesses seeking repeatable startup success can download their own copy of our Legal Billing Guidelines here. Please follow the CLOC's attribution guidelines and share your appreciation for the CLOC's assist (and be counted among other successful startups) in the comments below.
—
Originally posted on Medium on March 13th 2016.